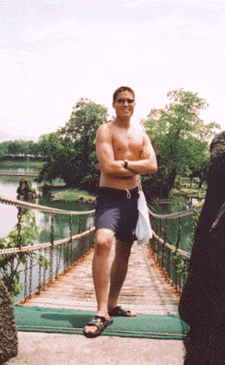 Warren J. Lee, B.A., B. Ed., B. Comm.

Over 15 years of combat arts experience including:

Kung-Fu, Tae Kwon-Do (black belt), Thai Boxing, Jun Fan/JKD concepts, boxing, judo, fencing and currently studying Brazilian Jiu-Jitsu for the last three years

President and instructor: University of Ottawa Thai Boxing Club (1995-96)

Member of University of Ottawa fencing team - menís saber (1995)

Co-instructor: University of Windsor Martial Arts Club (1997-98)

Semi-finals bout winner: Cambridge (Ontario) Thai Kickboxing Championships (1993)

Awards from various Karate, Tae Kwon-Do and fencing tournaments.